When you're using your new software, we know some questions will come up. We've provided the answers to some our most common questions below. If you don't find the answer you're looking for here or within our help articles, we're eager to assist you. Contact us at support@storEDGE.com.
What internet browser works best with storEDGE?
We have optimized storEDGE to be used used on Google Chrome and recommend using Google Chrome to access your software.
What is the best internet speed for using storEDGE?
Your software will work most efficiently if your internet speed is 10Mbps or faster.
How do I download Google Chrome?
You can download Google Chrome quickly and easily from the Chrome website.
How do I log in to my software?
Point your browser to http://www.storedgefms.com. From here, you can enter your username and password.
What do I do if I forget my password?
If you've forgotten your password, click the Forgot password? link on the log-in page. You'll be prompted to enter your email address, and we'll send directions for resetting your password to your email.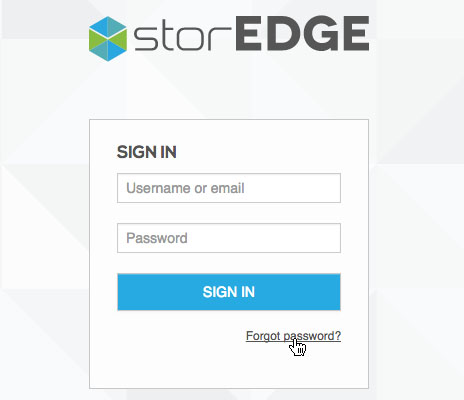 How do I know when I need to update my software, and how will I install updates?
You don't have to do anything at all to update your software. Since storEDGE is web-based, your updates will take place in real time. We'll send you a notification that will appear on your dashboard when you log in that will let you know what has been improved along with a link you can follow that gives you details about the changes that were made.
Will everyone at my facility share the same log-in credentials?
No. You can set up as many users as you like, and you can have as many users as needed logged into the software at the same time.
What do I do if I get stuck and need help?
If you have any trouble performing functions in storEDGE, our help site is an excellent resource to find tutorials that will help you. Additionally, our support staff is happy to help you attack your problem. Contact us at support@storedge.com anytime or call us at (913) 954‑4745 between 8 am and 5 pm Central Standard Time, Monday - Friday.