You can view a list of all facilities on your account at the Corporate level of your storEDGE software on the Facilities page.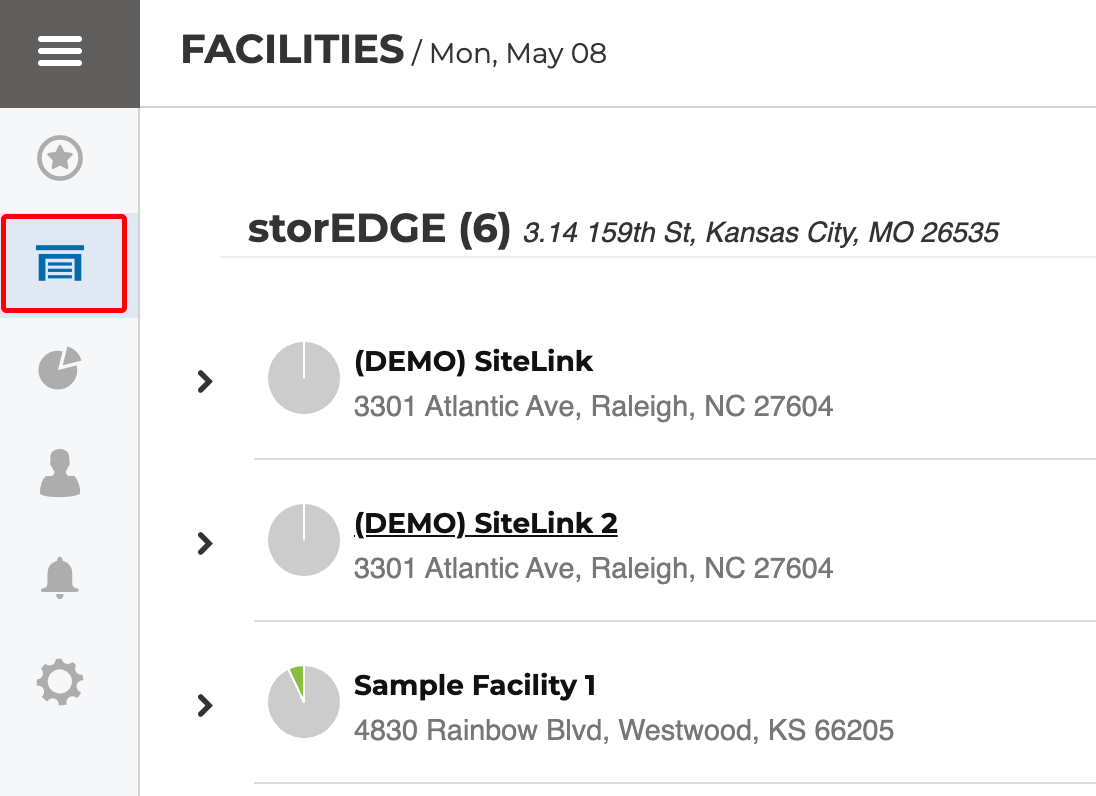 List view
The Facilities page defaults to the list view of your facilities. You can expand each location to view high level metrics and recent user logins. Click on a facility name to navigate to the facility level of your software.

Map view
Click the Map View tab to view your facilities on a map of the U.S.

Facilities are clustered if there are multiple in the same area. Click on a cluster to zoom in and see individual facilities.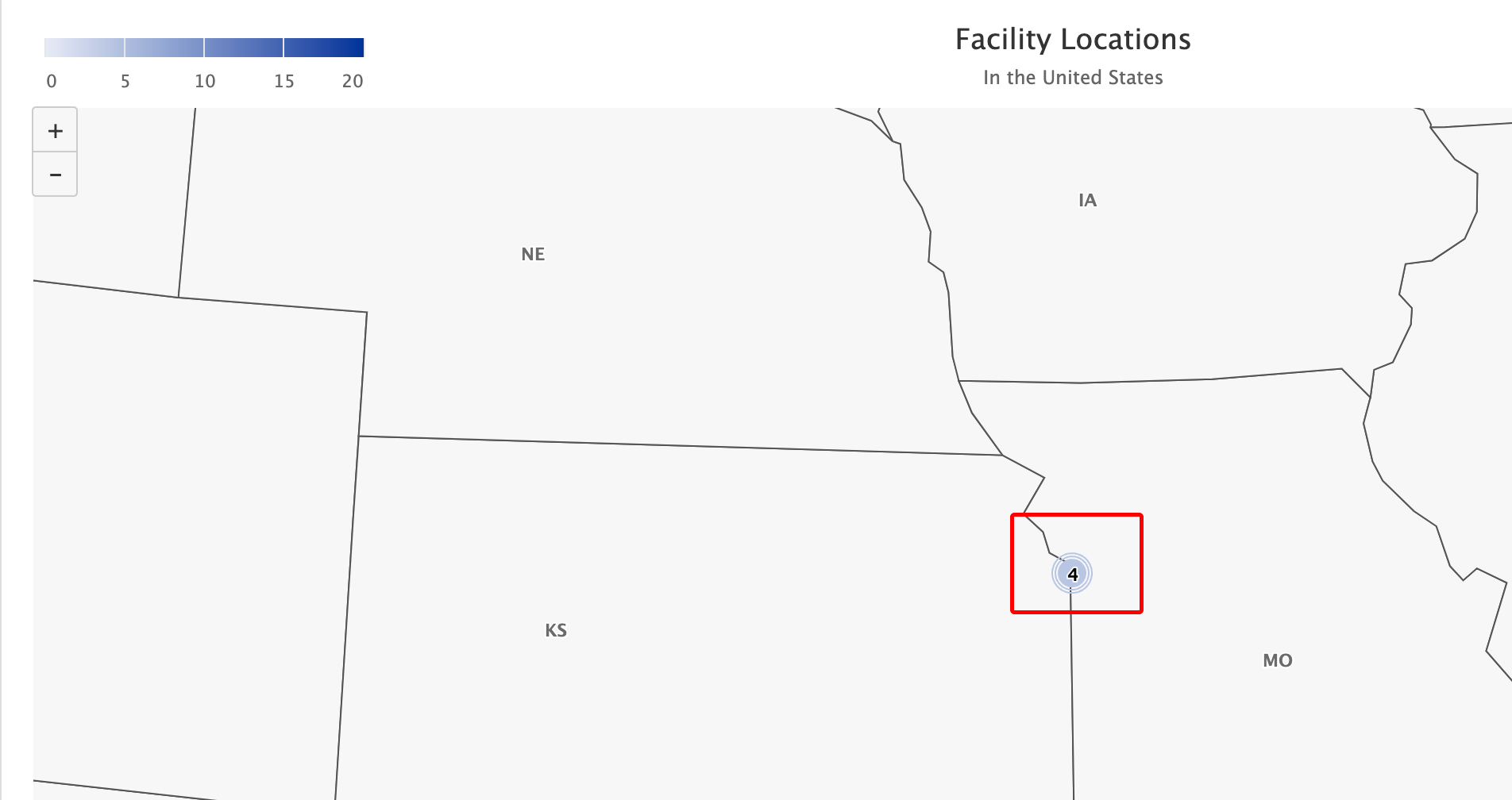 Hover over map points to see the facility address.

Click on a map point to view the facility phone number, creation date, and occupancy level. Click the facility name to be taken to the facility level of your software.