Your storEDGE software offers operators with more than one facility the ability to group facilities by region, district, manager, etc. These groupings can then be used in the Corporate Reports section of storEDGE to produce one-time or scheduled reports for those groups.
To access your Facility Groups settings:
Click the Corporate button in the upper right of your screen.
Under the Settings 

⛭

section, click the Facility Groups button.

Create a New Facility Group
1. Click on Add Facility Group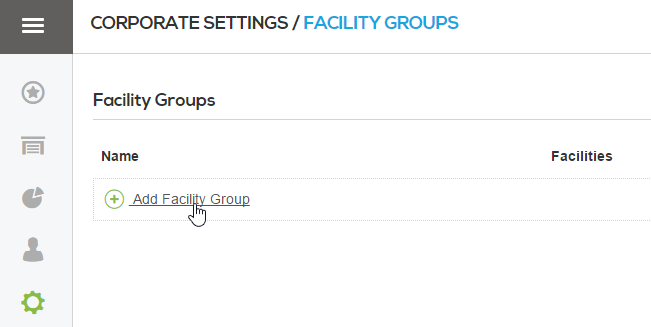 2.  Enter the name of your group in the Facility Group Name field.
3.  Use the search or filter by state to narrow down the list of facilities available to be grouped.
4.  Click the checkbox to the left of each facility you would like included in your group. As you select the facility, it will appear in the box to the right. To remove a facility from the group, click the checkbox again.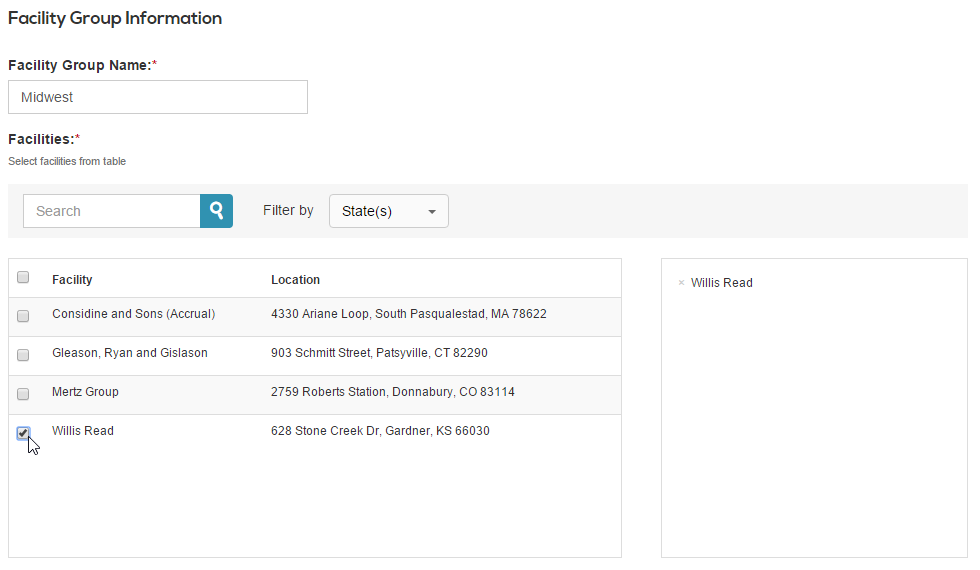 5.  After you have selected all of the facilities for this group, click Save.
Your group has now been created. On the Facility Groups page, you will see a list of all of the facility groups that have been created. If you hover over the number in the Facilities column, the names of the facilities will be displayed. 
You can edit or delete the facility group at any time by clicking the Edit or Delete buttons to the right of the facility group.