Your software includes the ability to export leases for all tenants, past and present. This is useful in the event that you sell your facility as it enables you to provide a single .zip file of all rental agreements you have for your tenants to the new owner. It's also useful in the event that you acquire a facility from another storage business that uses storEDGE.
Only leases with the following titles can be exported through our lease export functionality:
Lease
Lease Agreement
Rental Agreement
Rental
Contract
Addendum
License Agreement
Agreement Terms
To export leases, log into the Corporate area of your software and navigate to Software Settings.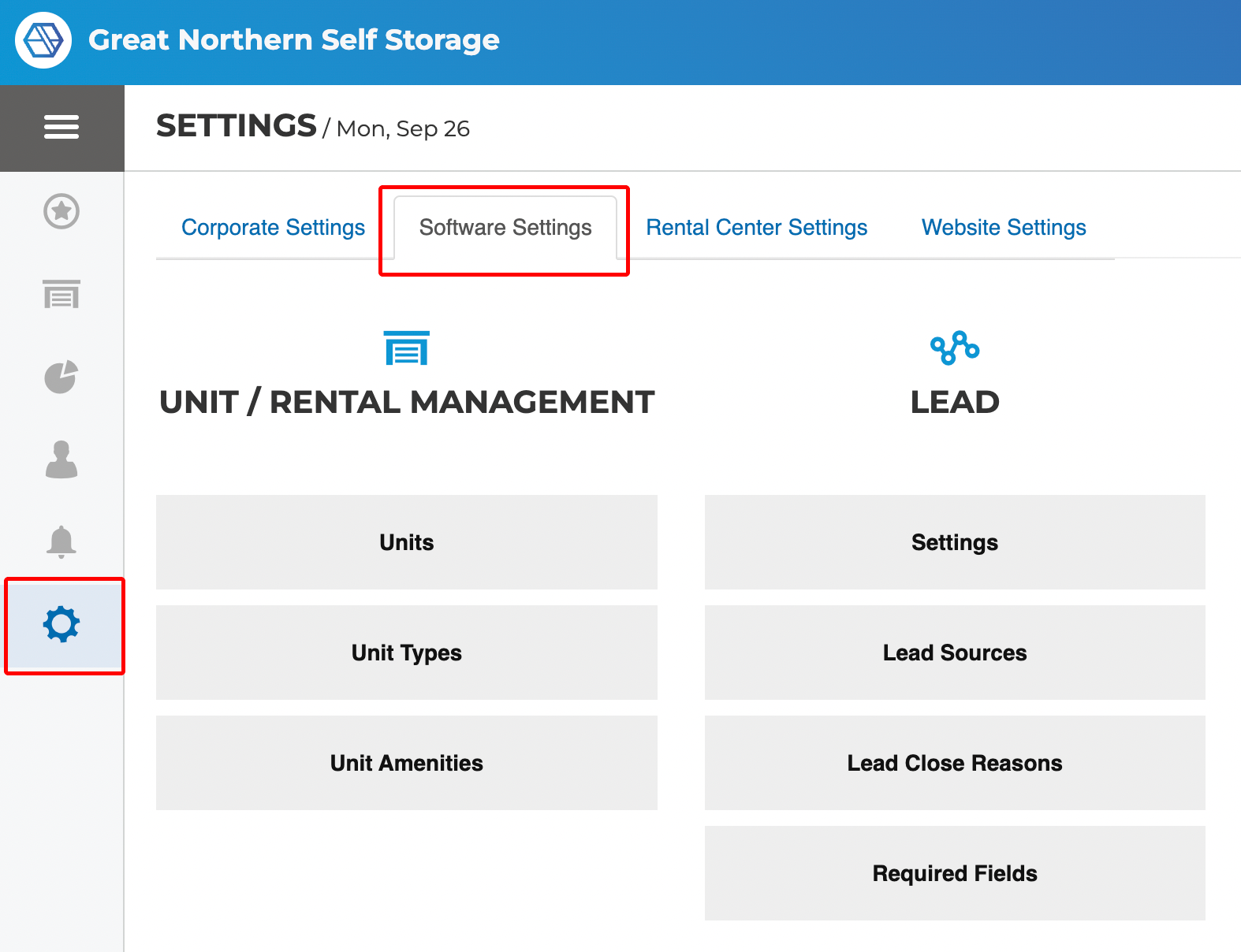 Click Lease Export under the Tenant section.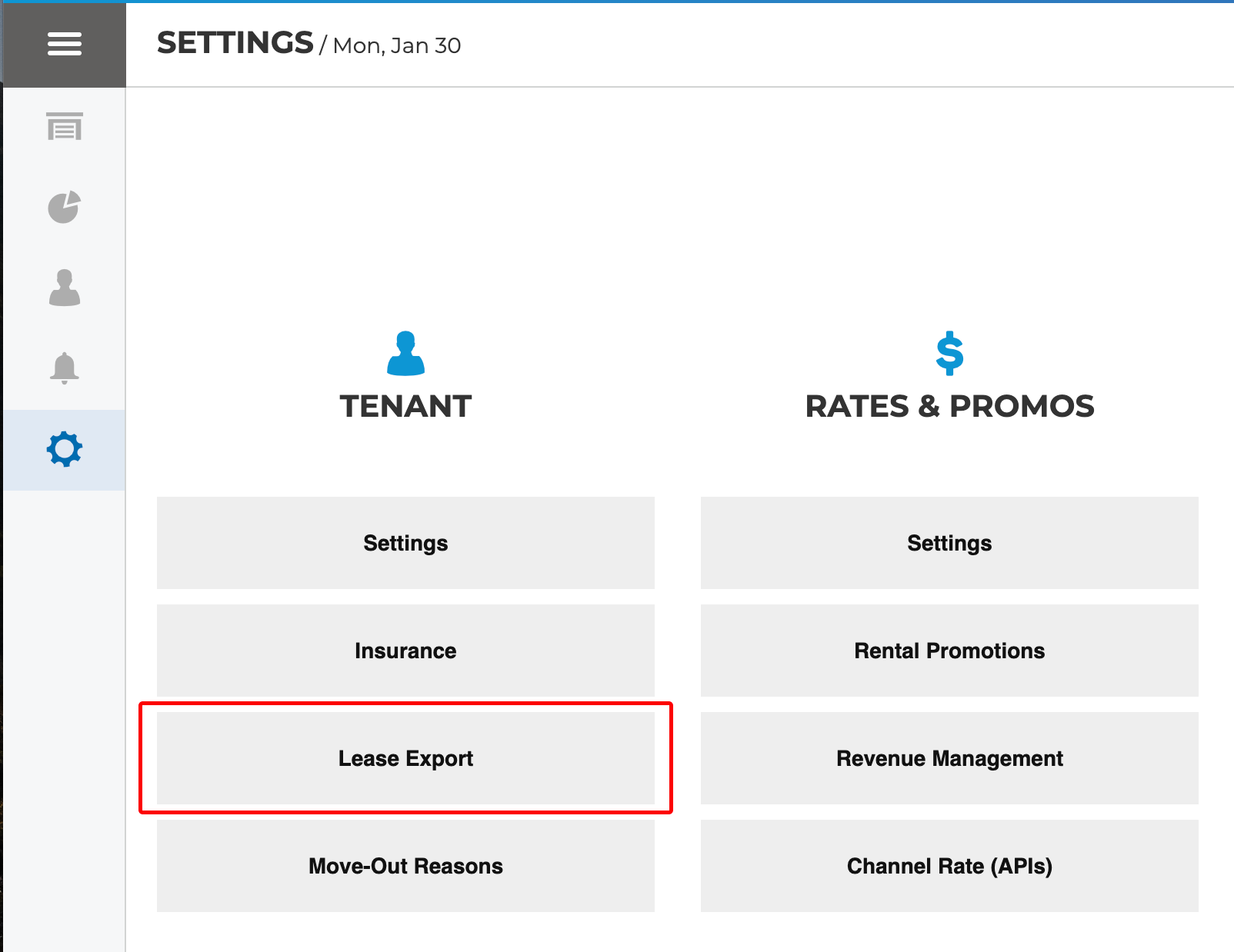 Click the facility radio button for the leases you'd like to export and then click Select Recipient.

Select the recipient you'd like to receive the export from the list of your software users. Click Begin Export.
The recipient will receive an email with a link to a .zip file. They must be logged into storEDGE to download the file. The time it takes to receive the file will depend on the number of leases at your facility.