This guide is intended for marketing website users who use SiteLink as their management software. If you do not use SiteLink as your software provider and you can't find what you're looking for, contact our support team for assistance.
All website customers have a tracked phone line automatically activated and integrated with the storEDGE platform. You'll handle calls on your tracked phone line from the facility level of storEDGE.
To access your Phone Calls tab, click the storEDGE logo in the upper left corner of your website admin and click Calls & Reviews.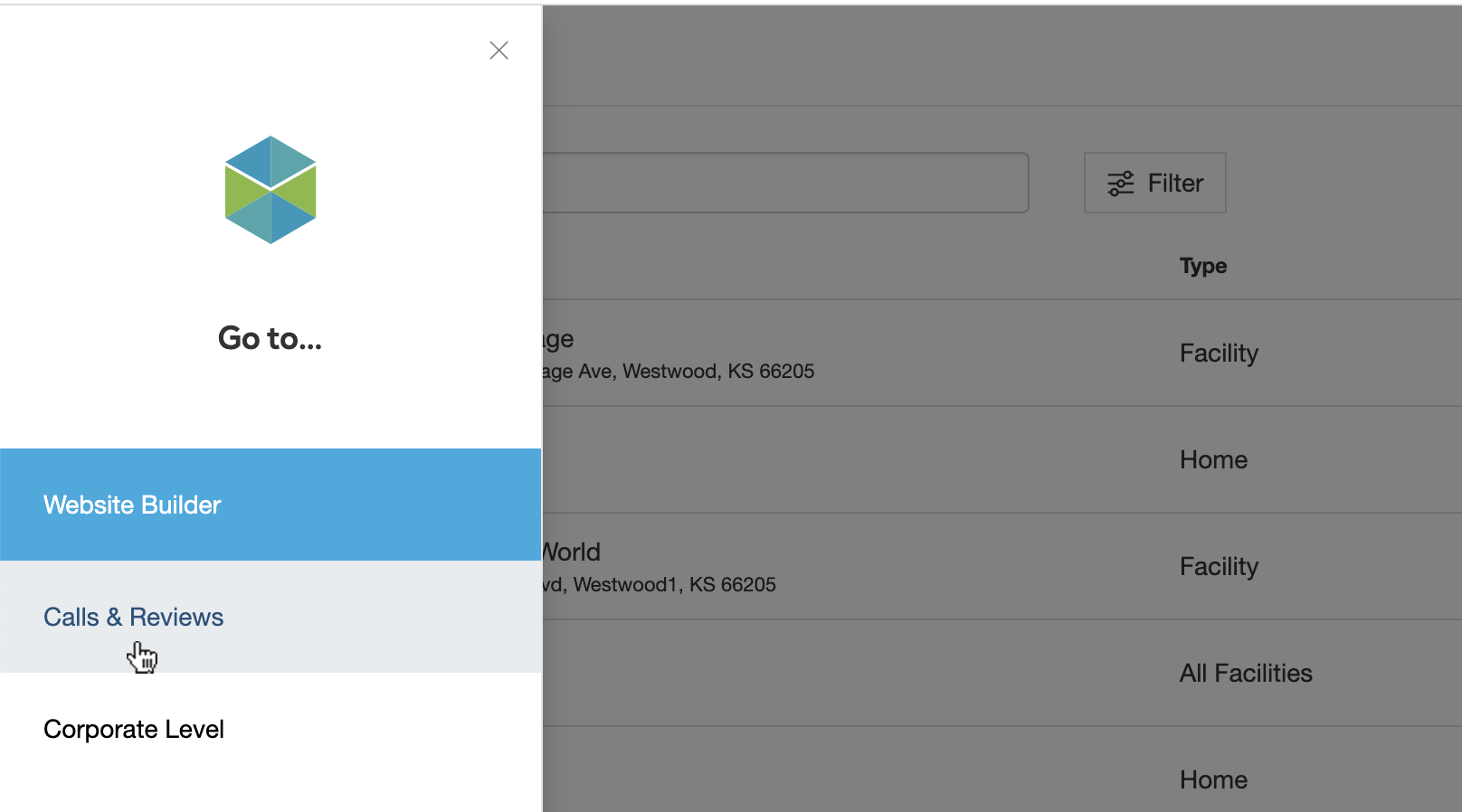 Phone Calls Tab
All calls to the integrated tracked phone number are stored in the Phone Calls tab. Here you can see the caller ID information gathered from the call, the date and time of the call, and listen to the call recording. To listen to a call, just click the triangular play button.