This guide is intended for marketing website users who use SiteLink as their management software. If you do not use SiteLink as your software provider and you can't find what you're looking for, contact our support team for assistance.
You can display Corporate Discounts that you have setup in SiteLink on your website. When the settings to do so are in place, the discount will appear in the units table under the unit's description.

A few things to keep in mind about discounts
If more than one discount is applicable to an available unit, only one will display.

The discount that is top priority for display is whichever discount is a better deal for the customer based on a 12-month stay at your facility.

The current rate will display, but you can modify your storEDGE settings to use strikethrough pricing (optional).
Display discounts on your website
To ensure that discounts are displayed, access your Discount Plans from the Site Setup section of SiteLink Corporate Control Center.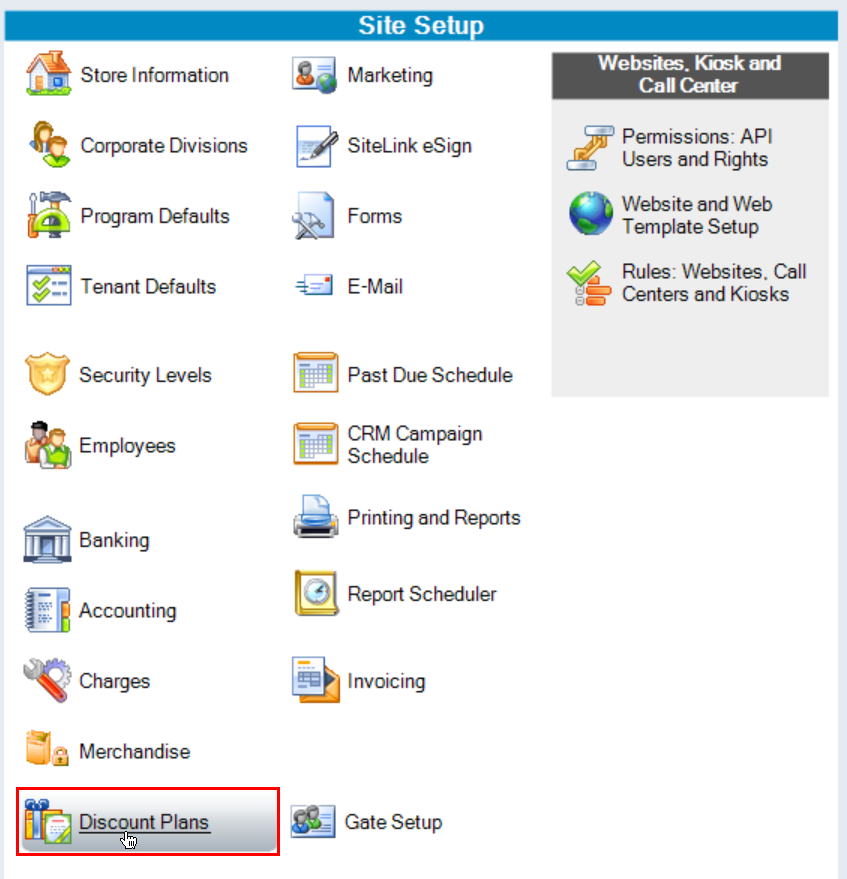 To make a discount available on your website, edit the discount and check the box next to Website or Everywhere in the Discount Availability box and check Currently in use in the Activation box before saving your changes. All discounts that are defined this way in your settings will be available, and the discount that is the best deal for the customer based on a 12-month stay at your facility will be displayed.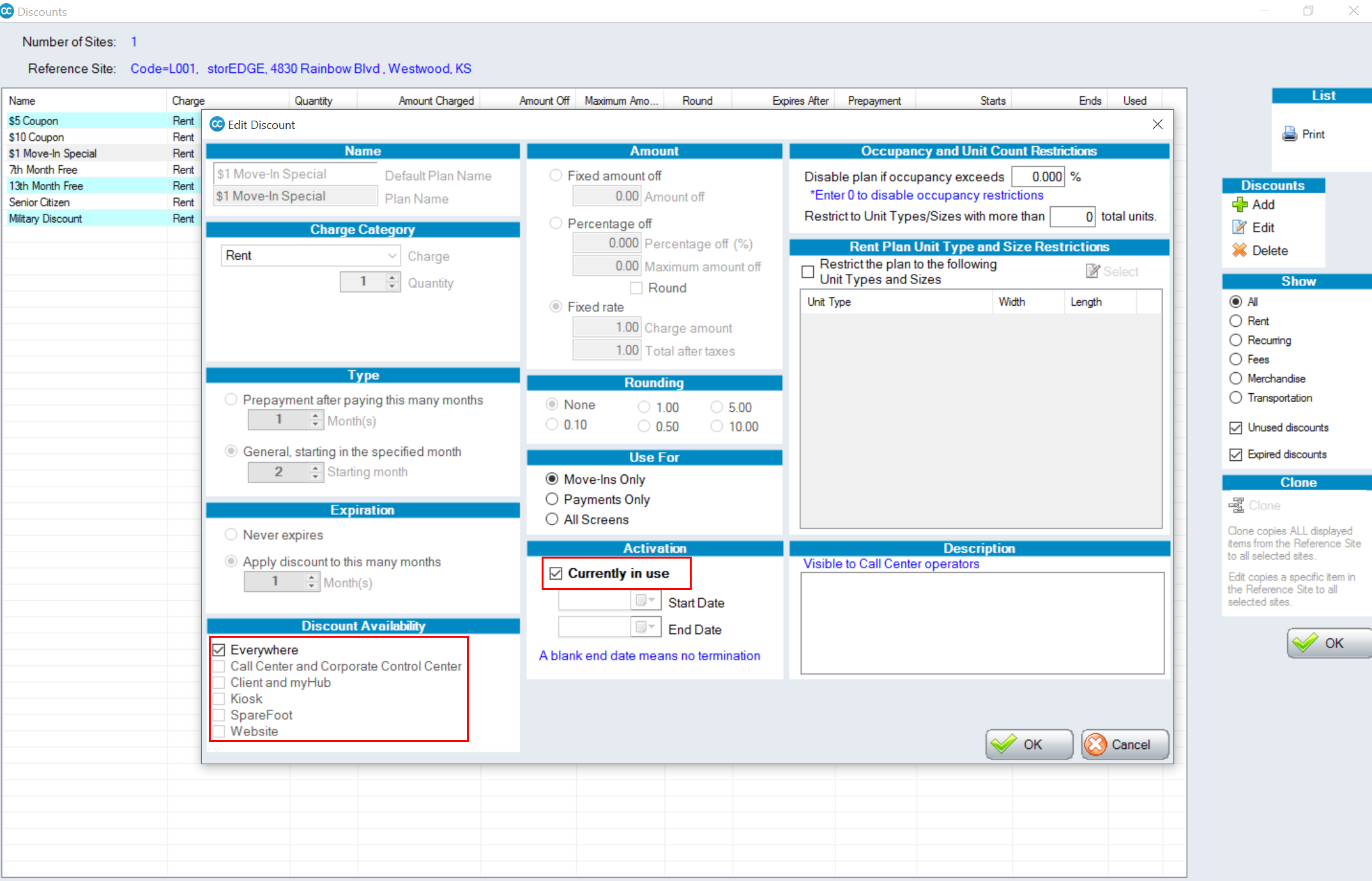 Use strikethrough pricing
If you'd like strikethrough pricing to provide context to your discount, you can edit your storEDGE Website Settings to ensure that the price calculated after the discount is applied is what appears.
To display strikethrough pricing:
Access your storEDGE Website Settings.
Click Rental Promotions.
Under Use Promo Modified Pricining, check yes.
Click the > Facilities link.
Check the boxes next to the facilities that you'd like to display the strikethrough pricing.

Click Save.
Your units table will then display strikethrough pricing.