This guide is intended for marketing website users who use SiteLink as their management software. If you do not use SiteLink as your software provider and you can't find what you're looking for, contact our support team for assistance.
Your facility info lives in SiteLink. storEDGE pulls it in to various places on your website, most notably on the facility page of your website. Your website uses specific widgets that pull this information in.

If you need to change this info, you can do so within SiteLink Corporate Control Center in the Site Setup section. Select Store Information. The Store Name (DBA), Store Address, Phone Number and Business Hours fields you'll find in this section will be pulled into your website. Additionally, if you want to accept online payments, you'll need to ensure that the checkbox next to Online Payments Supported is selected on this page.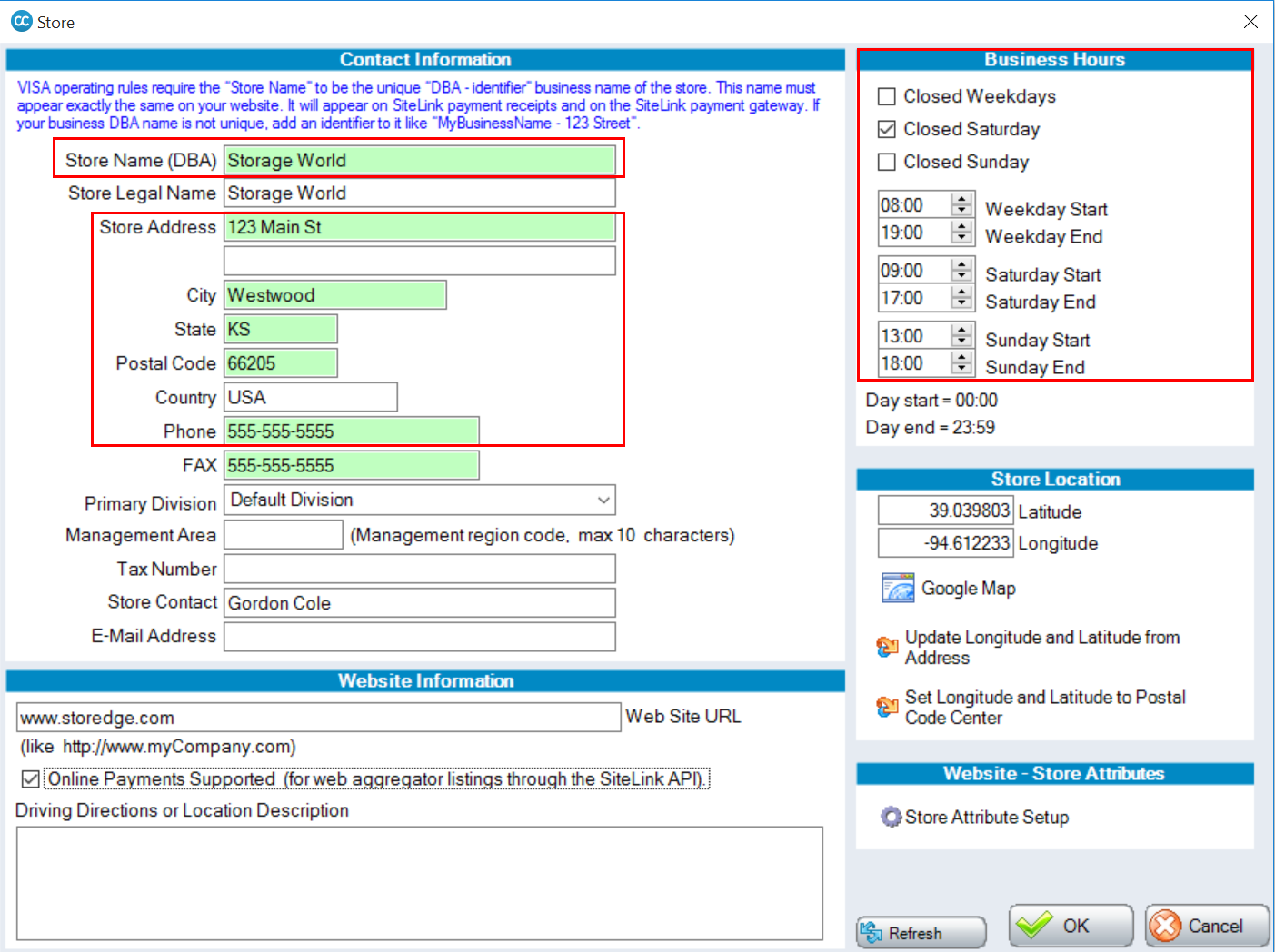 If you are using a tracked phone number, enter the tracked phone number in the Phone Number field to ensure it appears appropriately on your website.