This guide is intended for marketing website users who use SiteLink as their management software. If you do not use SiteLink as your software provider and you can't find what you're looking for, contact our support team for assistance.
Your storEDGE website allows your user to pay online through SiteLink Web Template. Although a tenant will pay from your storEDGE website, the payment will actually take place within SiteLink. The payment portal for SiteLink will be framed into your website, and no payment information will be transferred to storEDGE.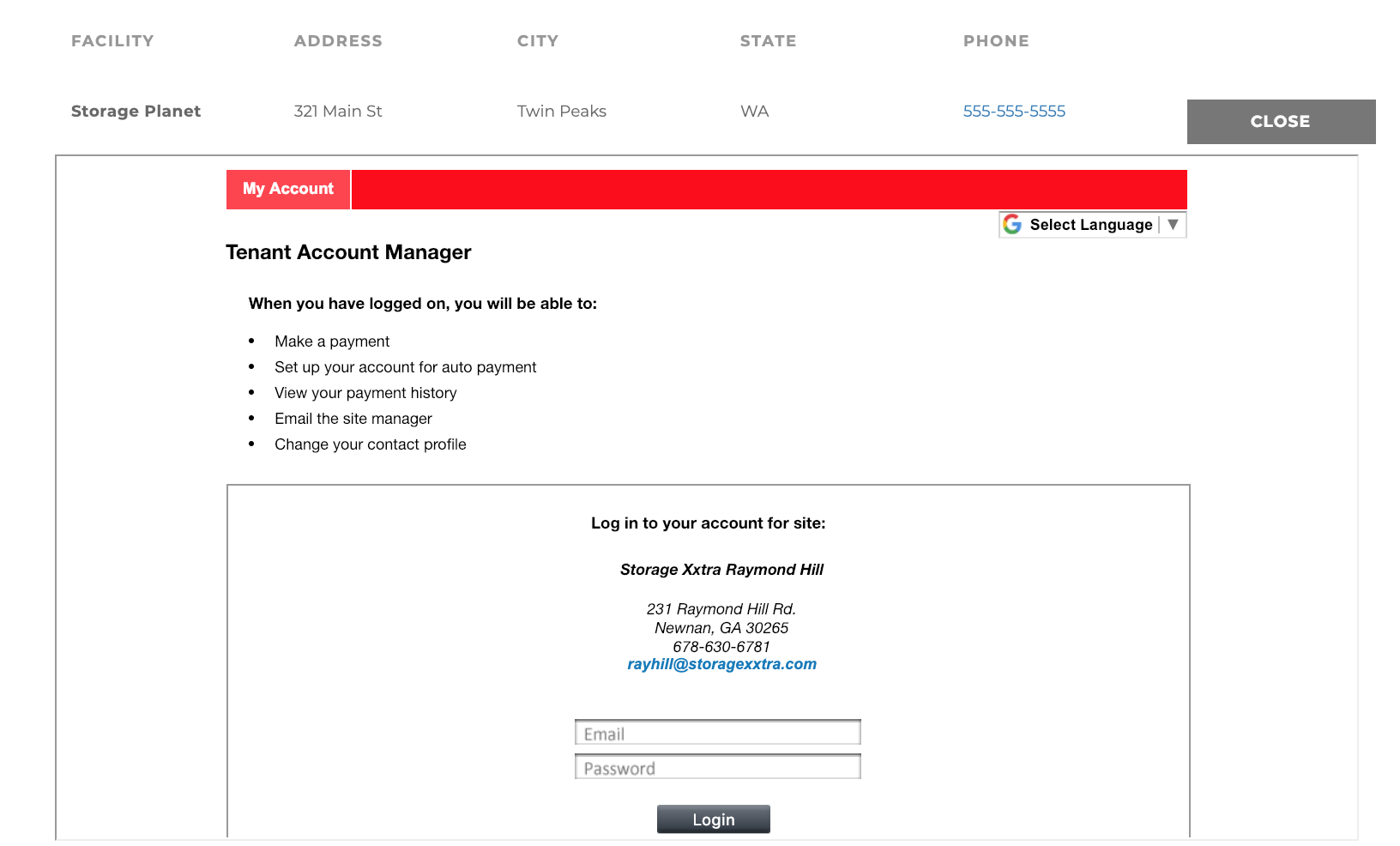 Enabling online payments
To enable online payments, access the Site Setup screen in SiteLink Corporate Control Center. In the Website Information box at the bottom, check the box next to Online payments supported and save your changes.