You can customize your unit listings by adding images to your units table. The Unit Images section of your Rental Center 2.0 admin lets you upload an image or multiple images to represent a unit size on your units table. Alternatively, you can select from a variety of default images to use to represent a unit as well.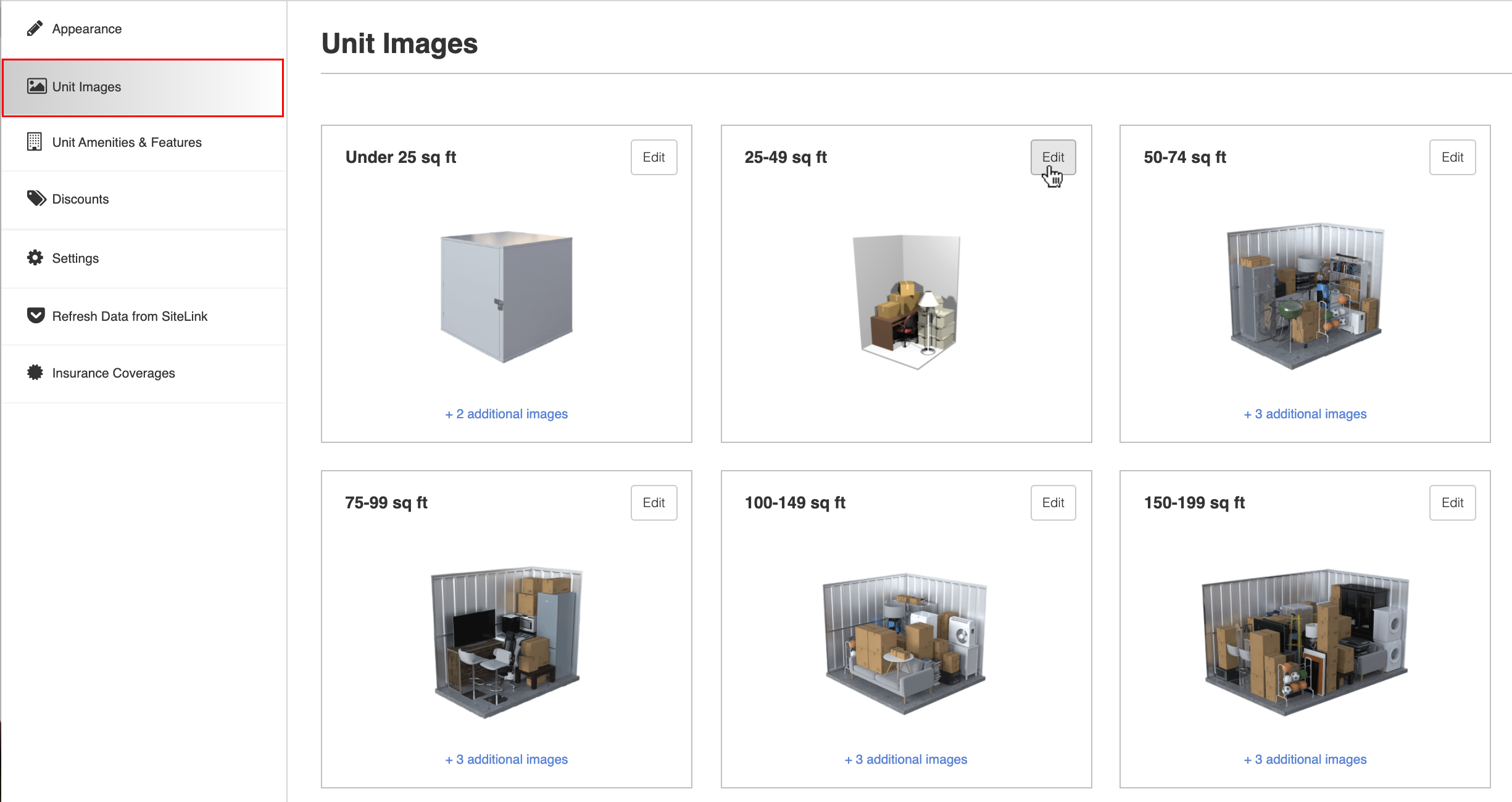 To add or select images for a unit group, select Edit next to the desired unit size threshold. From the next screen, you can click Upload an image to add your own image(s), or Select from Gallery to use default images.
Uploading an image
To upload a single image, click Upload image. Then, select the image you want to use from your files. We recommend saving the images you'd like to use to your computer desktop or to a specific folder before adding them so they are easy to find.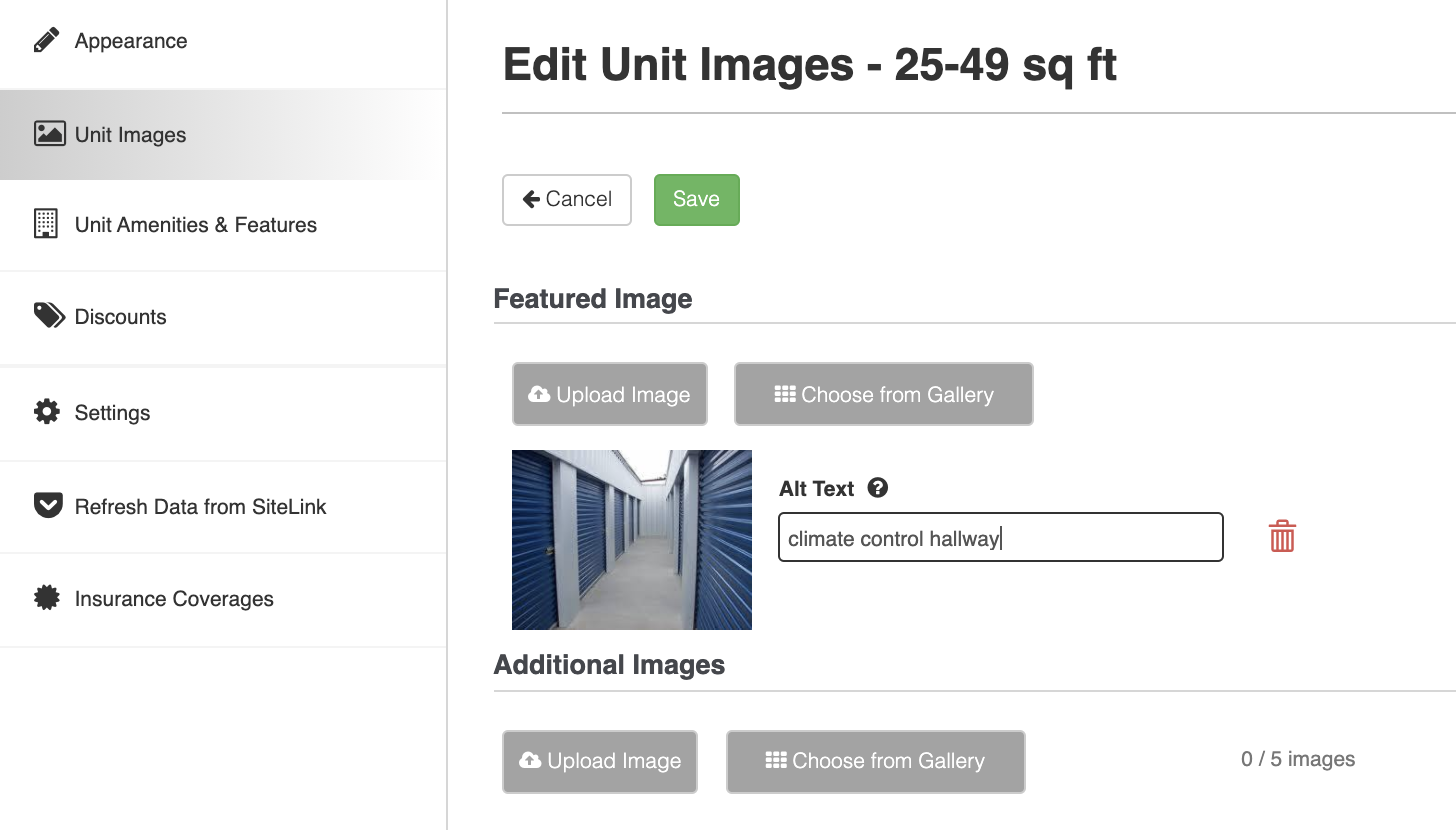 When the image uploads, add Alt Text to the image. We recommend adding a brief description of the image here. This helps your SEO/accessibility by telling screen readers and search engines what the image contains.
To add another image, select Upload Image under the Additional Images heading and repeat the steps above. When you add multiple images, website visitors can view the additional images by clicking View More on a unit listing and use the arrows to see the additional images.
Selecting units from the gallery
If you'd like to choose from default images for your unit listing, click Choose from Gallery. In the next window, select the desired unit size.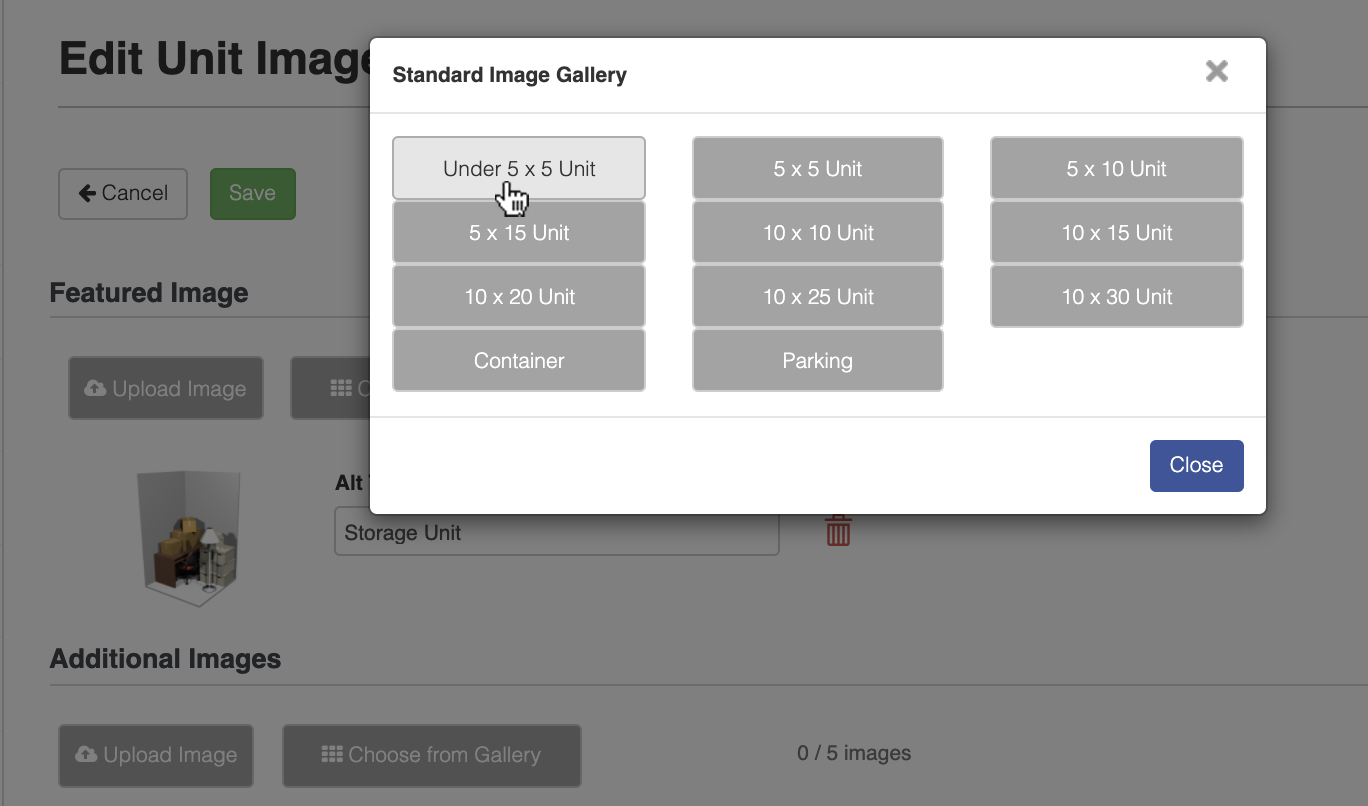 The next screen will allow you to select from a variety of default images. Select your desired image.
To add an additional default image repeat the steps above using the Choose from Gallery option under the Additional Images heading.