Does your marketing website admin look different than the screenshots you see below?
You may not be on our latest platform.

✅ In order to edit breadcrumbs, you'll need advanced website permissions enabled for your role.
Your website's Breadcrumbs serve as a secondary navigation source for visitors. Through breadcrumbs, you can guide your prospective tenants to the pages most relevant to what they're looking for by providing a logical path through a list of links. Additionally, breadcrumbs are a great way to improve your website's SEO.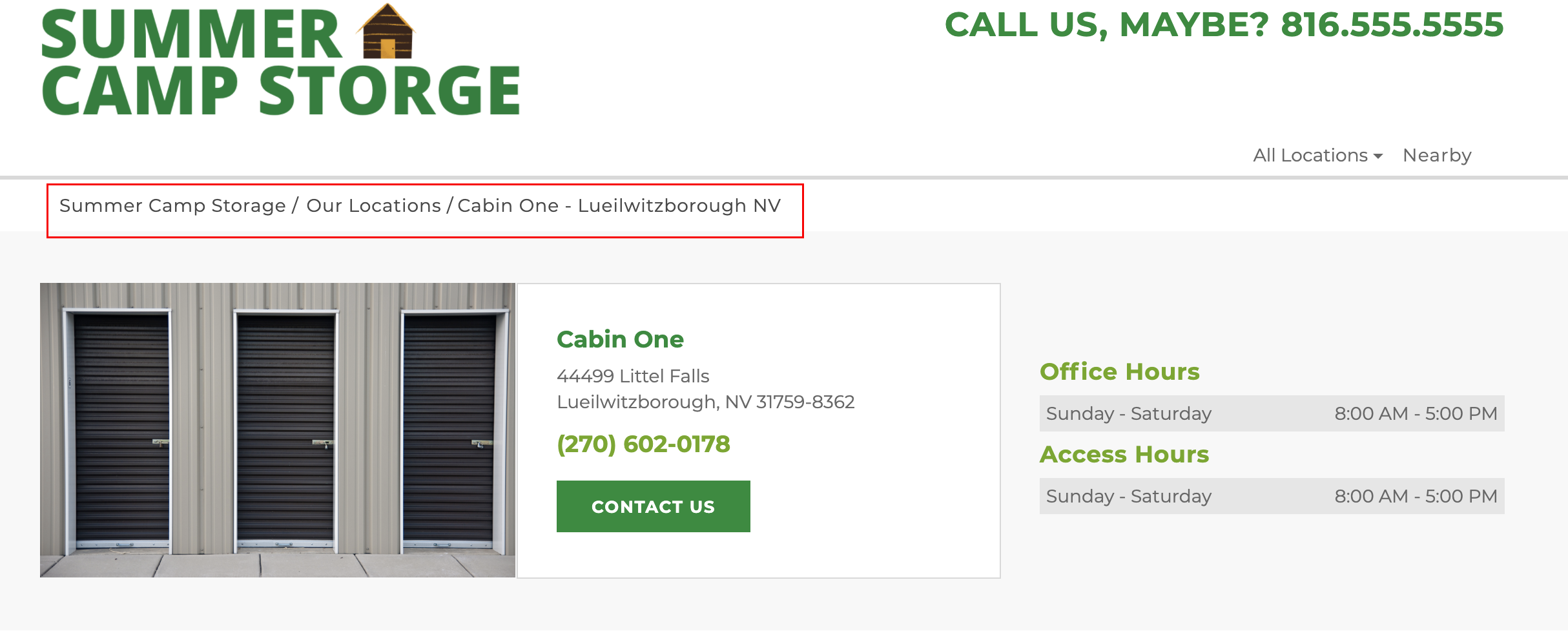 To edit your website's breadcrumbs:
Navigate to your

Settings

tab.

Select the page for which you want to edit breadcrumbs from the drop down list. This list will populate both published and unpublished pages.

Next to the

Breadcrumbs & Custom URL

section, click

Edit.



A new window will appear. From here, you can make changes to the structure and naming of your breadcrumbs.

Select a

parent page

from the dropdown menu. The parent page is the page that appears right before the page you're editing in the breadcrumbs trail.



Edit the breadcrumbs title. This changes the text that appears for the page in the breadcrumbs trail.

Change the

Slug

. The slug is the URL extension from your domain for the particular page you are editing. This changes the URL (web address) for the page.

After you've made your changes, click

Save

. If your changes don't require any page redirects, you're finished.

If any pages require a redirect, you'll receive a pop-up warning. Copy and paste the URLs that will need redirects so that you can ensure that any existing links across your website or elsewhere on the web will not result in 404 errors. Once you've copied the URLs, click Save.


To redirect a page:
Access your

Setting

tab.

Open the

Redirects

tab.

Click

Add new redirect

.





In the

Source URL

field, paste in the old URL.

In the

Target URL

field, past the new URL.





Repeat Steps 3-5 for additional URLS that need changes and click

Save

.