The Website Leads and User Analytics report will help provide insight into your marketing website leads and analytics. You'll find the Website Leads and Analytics report in the Marketing section of your Corporate reports.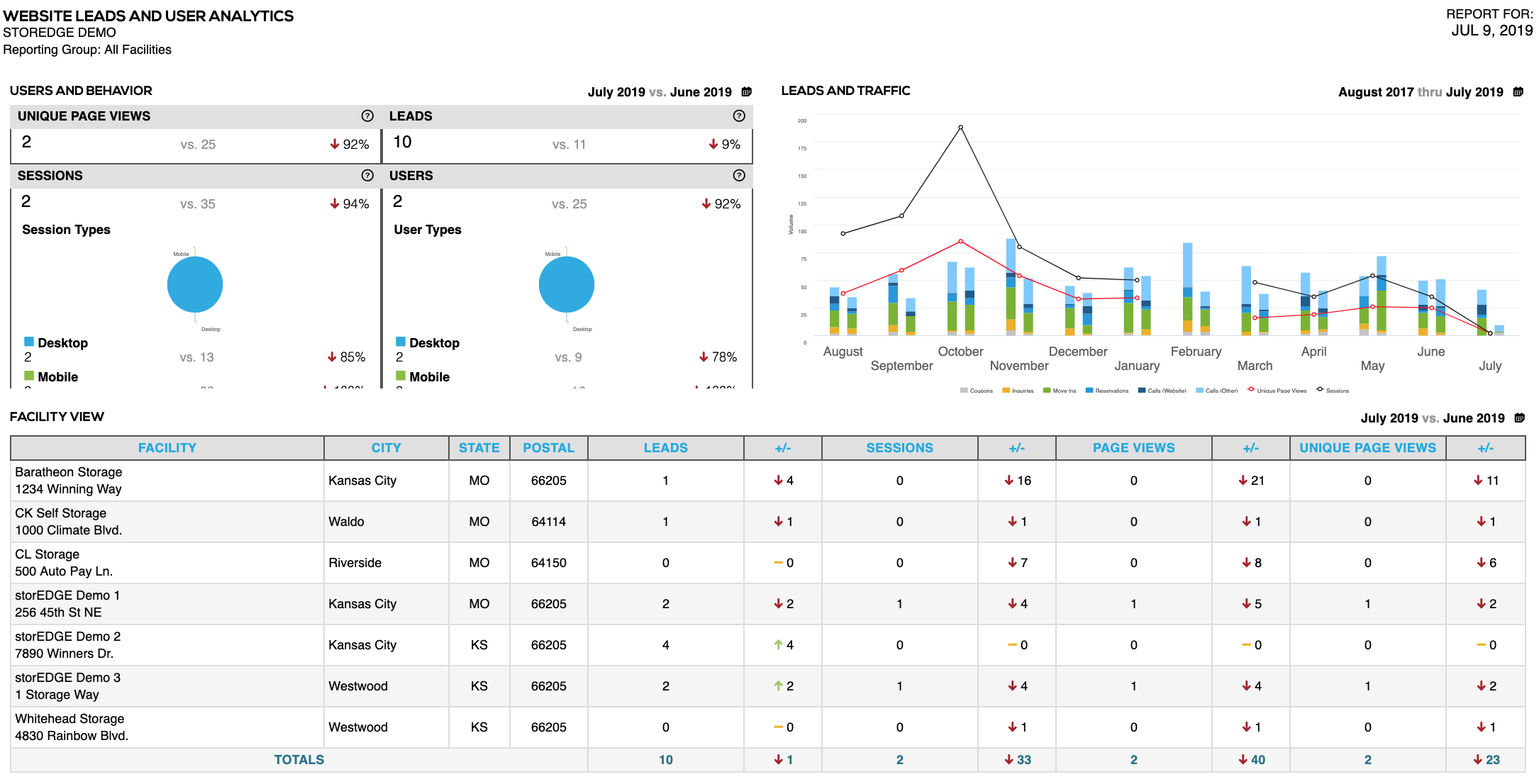 This report is separated into several different sections:
Users and Behavior: Shows unique page views, leads, sessions, and users. 

Leads and Traffic: This section displays a graph that shows data about leads that came through your website month-to month. It displays counts for leads that came in via Coupon, Inquiries (forms), Move-Ins, Reservations, Calls (Website), Calls (Other) and also displays Unique Page Views. 

Facility View: This section gives a breakdown per facility of how many leads each facility has gained from your website, in addition to how many sessions, page views, and unique page views each facility page has had, comparing data as well from the previous month to the current month.